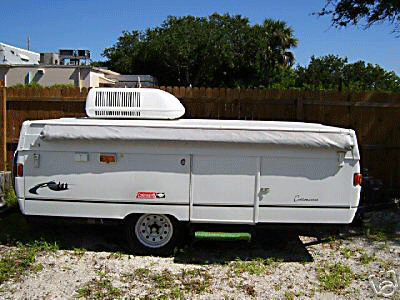 How friggin' cute is this? You see, I've been
"looking"
at pop-up trailers for a while now. Ever since my near death camping experience in a two seater tent, from REI, really meant for a small...no...miniature toy poodle.
Anyhow, I'm devouring my sites at these wonderful contraptions to which embrace the idea of RV'ing in a more earthy way. You could call it a poor man's RV or a rich man's tent...either way, I'm all over this idea and think it's a perfect investment!